Vintage Basement is a monthly neo-retro night of stand-up comedy and music. Max & Nicky will have you falling in love with their quirky, absurd antics and dovelike musical stylings as they welcome the additional talents of four hilarious stand-up comics. The upcoming show, on Monday, July 15th, will feature headliners JOE MACHI (The Tonight Show, Roast Battle), NORE DAVIS (Conan, Comedy Central Half Hour), DANIEL SIMONSEN (Late Night w/ Seth Meyers, BBC's House of Fools), and SARA HENNESSEY (Just for Laughs, CBC's Terrific Women). Vintage Basement with Max & Nicky happens every 3rd Monday of every month; next performance on Monday, July 15, 2019 at 9 PM at UNDER St. Marks in the East Village of Manhattan, New York.
Tix at www.horsetrade.info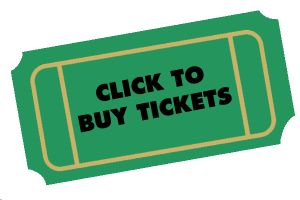 PURCHASE TICKETS, HERE!
Past guests include…
Sarah Silverman, Reggie Watts, Judah Friedlander, Janeane Garofalo, Todd Barry, Kyle Mooney, Aparna Nancherla, T.J. Miller, Todd Glass, Melissa Villaseñor, Roy Wood, Jr., Ari Shaffir, Brent Weinbach, DJ Douggpound, Phoebe Robinson, Kate Berlant, Mark Normand, Joe Pera, Julio Torres, Michelle Buteau, Jo Firestone, Fahim Anwar, Adam Conover, Ronny Chieng, Sean Patton, Myq Kaplan, Michael Kosta, Bonnie McFarlane, Jena Friedman, Jamie Lee, Matteo Lane, Dulcé Sloan, Sam Morril, Joe Machi, Emmy Blotnick, Jacqueline Novak, Matt Fulchiron, Shane Torres, Louis Katz, Sam Jay, Andy Haynes, Matthew Broussard, Rob Cantrell, Josh Gondelman, Johnny Pemberton, Solomon Georgio, Nimesh Patel, Jackie Kashian, Emma Willmann, Nore Davis, Ben Kronberg, Will Miles, Kevin Camia, Matt Ruby, Jim Tews, Anna Drezen, Clark Jones, Keith Alberstadt, Kate Willett, Caitlin Peluffo, Andrew Michaan, Brett Davis, DJ Real, Amy Miller, Harris Mayersohn, Alexis Guerreros, Jocelyn Chia, Merrill Davis, Christian Cagigal, Clare O' Kane, Jono Zalay, Drew Platt, Those Weird Guys, Molly Ruben-Long, Nash Rose, Lorelei Ramirez, Eudora Peterson, Sagar Bhatt, Alex Falcone, Carolyn Busa, Jules Posner, Josef Anolin, Peter Ryan O'Connell, Richard Toomer, Tess Henry, Cameron Vannini, Jane Harrison, Sean McKenzie, Wendy Steiner, Robbie Goodwin, Paco Romane, Nickon Hemati, Chad Opitz, Kyle Turner, Steve Girard, Chris Conatser, Peter Bandyk, Dan Yang, and more.