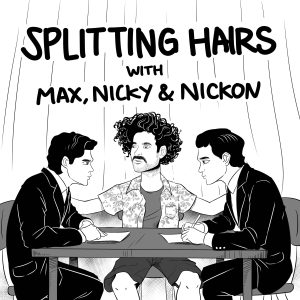 SPLITTING HAIRS with Max Nicky & Nickon, a podcast in which the twins and their friend pick apart, deconstruct, and overthink topics that interest them.

---
EPISODES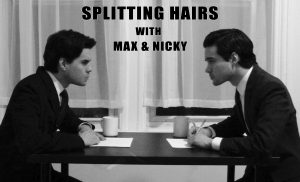 Tune into the first 60 episodes of Splitting Hairs on iTunes as Max & Nicky delve into fascinating and thought-provoking topics, including TV show theme songs, dating apps, alcoholism in the media, PDA, gun control, social media, and MORE!

DOWNLOAD AND LISTEN NOW

---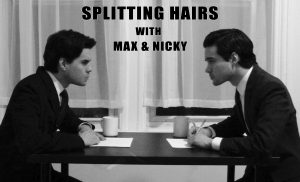 Max & Nicky are joined by comedian Myq Kaplan and returning guest Kevin Crooks to talk about and analyze the word "literally".
---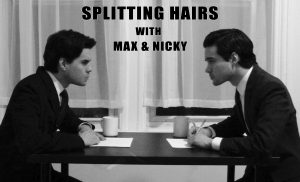 EPISODE LXII: Los Angeles Plays Itself
Max & Nicky are joined by Kevin Crooks for an in depth discussion on the documentary, Los Angeles Plays Itself. Plus, some Phantom of the Opera talk.
---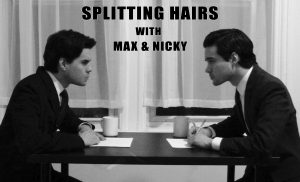 Max & Nicky discuss some of their favorite and not-so-favorite sodas and the major problems with diet sodas and aspartame.
---